THE GORDON FAMILY AND A FEW FRIENDS:
Miranda Lynn Dedmon "Randi"

Brooke's oldest sister by four years. Assistant D.A.

Married to Brian Dedmon with three children: two son's, David & Kevin, one daughter, Julie.
Brian Dedmon David Dedmon Kevin Dedmon Julie Dedmon
Brooke Loran Gordon "Brooke"

President & CEO of Brownstone Records, Former Drummer for Anti-Zero as Brooke Loran.

Married to Samantha Gordon (Moleson). One dog: A Siberian Husky named "Mario".
Samantha Adams Gordon "Sam"

Public Relations: Brownstone Records.

Married to Brooke. Met her wife when she roomed with Brooke's youngest sister, C.C., the first semester of her senior year at college.
Mario Sam's Engagement Ring Brooke's Tattoo
Teresa Michelle McCarty "Terri"

Younger than sister, Brooke, by four years. Pediatrician

Married to Rick McCarty, also a doctor, with their first child on the way.
Rick McCarty
Cjersti Chase Gordon "C.C."

Brooke's youngest sister and closest confidant. College Senior

Single
Henry and Mable Gordon Married for over 35 years. High-School sweethearts. Both in their early 50's.

Four daughters: Randi, Brooke, Terri & C.C., Three grandchildren and one on the way.
| | | | |
| --- | --- | --- | --- |
| | | | |
| Peter Butler- Longtime friend of Brooke's and former bassist for Anti-Zero. Currently a talent scout for Brownstone Records | Crystal Johnson- Sam's cousin. Registered Nurse at the same hospital as her mother, Sandy. Steadily dating Peter | Sandra Johnson- Sandy. Sam's aunt (her father's older sister) and Crystal's mother | Janet Humphreys- Born on the same day, she and Brooke have been friends for as long as either can remember. Sam's PR professor. |
Samuel Moleson- Sam's father. Married Elaine Adams when they were both 18. Two daughters: Sam and Sarah

Elaine Moleson

Sarah Moleson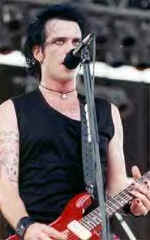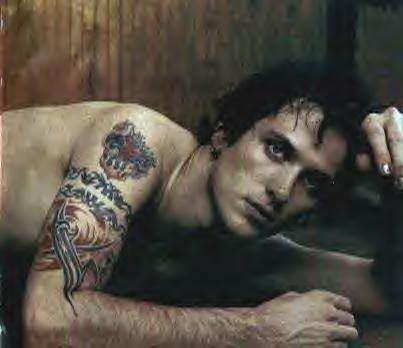 James Anderson "Typical James"